3 Popular New Home Design Features You Need to Know About
Oct 1
These days, our homes have truly become our haven once more. The events of the last two years have given us a whole new appreciation of the benefits of living in a home that is well-matched to our family and lifestyle. On the flip side, we've also come to realise the areas it may be lacking!
This renewed focus on the home has been apparent to our designers, who have seen a noticeable shift in focus towards design features that are flexible, family focused and make our homes a real joy to be in. 
So if you're planning on building a new home, it's a good idea to consider incorporating some of the in-demand features into your design. Read on to learn 3 popular new home design features you need to know about.
Smaller home without compromise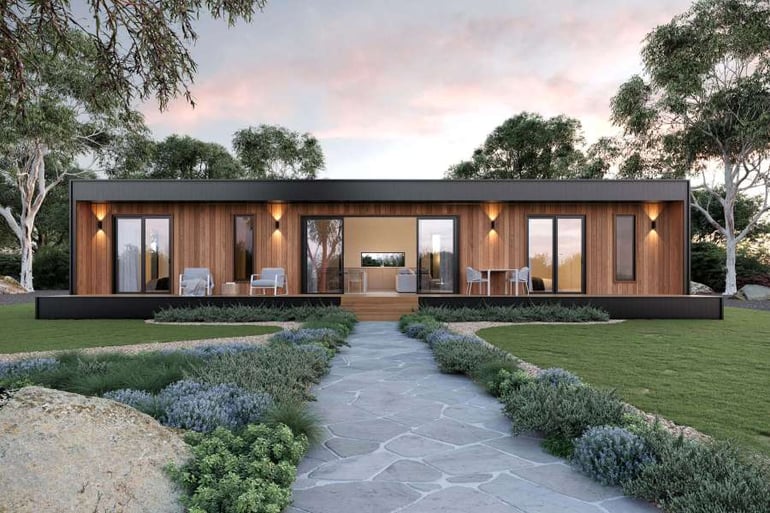 While Australians in recent decades had a reputation for building some of the biggest homes, lately many have bucked the trend and opted to build a smaller home that's big on features. A modern two-bedroom home with two bathrooms has been in high demand with singles, couples, retirees and small families. In response to this growing need, we created the Queenscliff modular design, a compact two-bedroom home that is a great option for downsizers, rightsizers and first-home buyers looking to enter the market. The layout provides privacy and space for the occupants, with the central living area separating the two bedrooms, while the optional front decking extends the liveable space and provides a fantastic entrance to this attractive and affordable home.
Private living space with effortless flow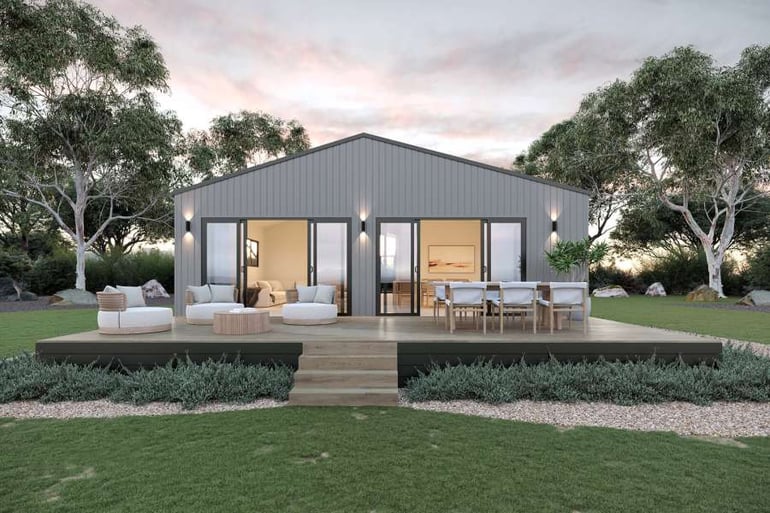 With families spending more time at home, a living zone that is spacious, private and embraces the outdoors is high on everyone's wish list. The elegant Aspendale modular design has captured this beautifully, with the spacious open-plan living zone located at the rear of the home, with dual sliding door access to the large, open optional deck. This design is perfectly suited for family living, creating an ideal flow through to the backyard, and a great space to enjoy meals and special moments together.
Separate wings for harmonious living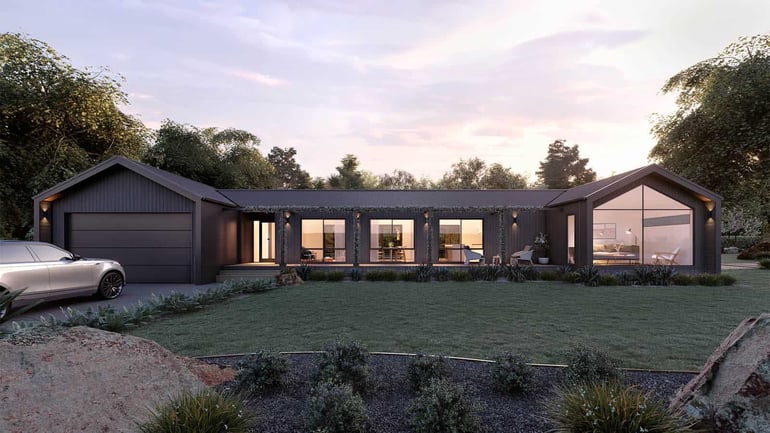 Having separate zones for family members to enjoy peace and privacy is another sought-after feature, and the stylish Newhaven 21 provides ample room for families of all sizes. The floor plan is separated into two distinct wings, offering complete privacy for parents and kids. The main bedroom includes a walk-in robe and ensuite, plus a large retreat/study, which is ideal for those who work from home. Bedrooms 2 and 3 are located on the opposite side of the large, central living zone, and are situated alongside the family bathroom, laundry and a large activity room that can be furnished and used to suit a wide range of purposes. You can also opt for the Newhaven 21 with a garage, which provides cover for your cars and valuable storage space.
Modern living adapted for today's times

The above designs are all inspired by real requests from our clients—so if you're considering building a home that better suits the needs of your family, check out our extensive pre-designed range, or get in touch with our friendly team for expert advice on what is possible.